About STEM Cup
STEM Cup is an after-school competition where teams battle it out weekly in a range of hands-on, exciting Science, Technology, Engineering and Maths (STEM) challenges.
Designed by specialists within Griffith University, these challenges culminate in a Grand Final event where the tops teams from each region will compete.
The event consists of teams of three (3) competing for 6 weeks from year levels 5,6 7 or 8 culminating in a separate day at Griffith University for the Grand Final!
The Grand Final, held at Griffith University requires a select few students to use skills and knowledge gained during the challenges, but at a whole new level!
Online registration opens Monday 13th March and will close on Friday 24th March.
Sign on Date for the STEM Cup is Week 2 of Term 2 at your respective region. At sign up, teams will register their official team name, have the rules of the competitions explained and receive their first challenge.
The confirmed host schools are as follows.
NORTHERN DIVISION (Tuesday): Upper Coomera State College– DIVISION FULL, Registrations are now closed
CENTRAL DIVISION (Wednesday): Southport State High School
EASTERN DIVISION (Wednesday): Robina State High School– DIVISION FULL, Registrations are now closed
SOUTHERN DIVISION (Tuesday): Palm Beach Currumbin State High School
SOUTH BRISBANE DIVISION (Thursday): Rochedale State High School– DIVISION FULL, Registrations are now closed
Cost is $60 per student, per term. Sign on day and Grand Final are free.
GAME ON!
Some INFORMATION regarding STEM Cup :
Each STEM Cup day event – 3:15pm – 4:30pm (at the host school of your region) except Eastern Division (Robina State High School) which is 3:30pm-4:45pm.
Weeks that the events will run:  Weeks beginning – 24/04; 01/05; 08/05; 15/05; 22/05; 29/05, 05/06.  (When a public holiday occurs on Tuesday – the event will occur on the Thursday)
STEM Cup Grand Final – 9:00am – 2:00pm (16/06/2017)   Griffith University Gold Coast campus
For more information please call Tui Adams – 0755528342, or email – t.adams@griffith.edu.au
What's new?
STEM Cup Registrations for Term 2 are now Closed!
PAYMENT: Registration is not finalised until payment has been made. Payment can be made in person (cash) during sign on week or online via the website below:
https://app.secure.griffith.edu.au/griffithpay/STEM-Cup-2017.html
2017 STEM Cup host Schools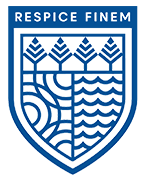 Thanks to our sponsors